Planning Our Honeymoon
It's hard to believe that today is the fourth month mark to our wedding! It feels like just yesterday we were picking the venue, asking our bridal party, and researching photographers. Now we're finalizing the menu, the flowers, and I finally bought my wedding shoes. We are also to the task I'm most excited to tackle: honeymoon planning.
I've definitely thought about our honeymoon more than the wedding. While I was excited to "say yes to the dress" and take engagement pictures, I have always had the dream of blissful, tropical destination with my new husband. In my mind, there has always been several criteria for the honeymoon: 1. Somewhere warm. 2. Somewhere kind of exotic. 3. Somewhere relaxing. 4. Somewhere neither of us has ever been. That leaves a lot of room for exploring different destinations. Let me tell you: I want them all.
The Out-of-Our-Price-Range Dream Honeymoons
Not to be a total downer but this wedding is costing a pretty penny. There's also the fact that we'd like to buy a place of our own in the near future. I mean, I love the constant rolling chair chorus in the late evenings but eventually I'd like a little peace and quiet. So while I believe that this honeymoon will be one out-of-this-world trip, I'm not sure we're ready to break the bank for it. BUT if we did...
The Maldives Islands
Crystal clear ocean waters, blue skies, and white sand plus hotel huts over the water and swaying palm trees is what honeymoon dreams are made of. Thank you, Pinterest, for making me aware of this magical place called Maldives, located in the Indian Ocean, not far from Sri Lanka. It's a bit too expensive but this is on the bucket list for sure.
St. Lucia
Nick and I have been looking all over the Caribbean for the perfect honeymoon destination. St. Lucia is definitely on the list but it is on the pricier end when you're looking at Caribbean destinations. If the above photo is any indication of resort life in St. Lucia, I'm saving my pennies.
Tahiti
Tahiti and the South Pacific has had my heart for a long time. When Nick and I first had those early conversations about a wedding before we were even engaged (oh you know how it is...) I always talked about my dream honeymoon destination being Tahiti or Bali or anywhere in the area. This is definitely the dream but I'm thinking it's more likely to become our five year anniversary or babymoon (!!!) trip.
The Real Contenders
Here are the destinations on our short list. One may become our honeymoon spot if I ever pull the trigger and stop dreaming...
St. John's, USVI
I've always wanted to visit the U.S. Virgin Islands so St. John was a natural add-on to our (long) honeymoon wishlist. A good portion of the island is protected national forest so it's quieter than nearby St. Thomas and St. Croix. Speaking of those other islands, they are close enough for island hopping which means three for the price of one! I know I said I want a relaxing honeymoon but who doesn't like a little adventure?
St. Kitts and Nevis
St. Kitts was a recommendation from my mom for a relaxing island getaway. The more I explore the more intrigued I am by the lush island paradise. I love the idea of a view of the jungle as I tan on the beach.
Belize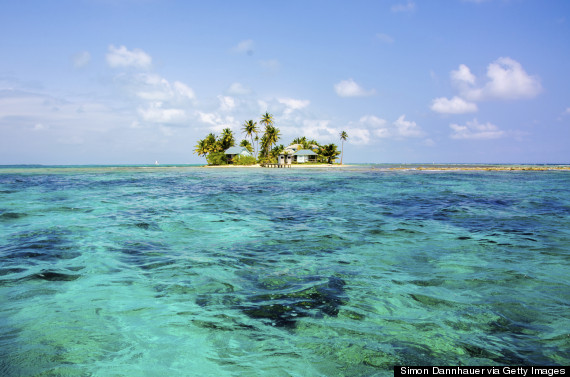 Belize was a destination that popped into my head and I just can't shake it. Somewhere somehow I heard someone mention Belize and as soon as I did my research I thought it would make the perfect honeymoon spot. It has gorgeous beaches, friendly people, and the second largest barrier reef in the world. If you need me, you can find me with the fish!
Choices, choices, choices. Where should we go on our honeymoon???