How to Celebrate Bastille Day Like a Parisian
FYI Americans, we're not the only ones celebrating our independence in July. Today the French celebrate Bastille Day, or as the French call it "La fête nationale". On this day the French began their fight for independence. And now for a little history: on this day the French commemorate the storming of the Bastille by revolutionaries to free prisoners at the beginning of the brutal French Revolution. While they only freed seven prisoners, it was a symbol of freedom from the oppressive royalty. Now that you know the history, how do the French celebrate today? The French celebrate in the same way we celebrate our July Fourth. They host picnics with traditional French foods, sip champagne, and watch the military parade that travels down the Champs Elysées in Paris. One thing I'd love to attend is a Fireman's Ball. Fire stations all over France throw open their doors and host dance parties as fundraisers. In the evening there are always firework displays. The Eiffel Tower is a pretty good backdrop, don't you think?
My family always celebrates Bastille Day, even though our French relatives moved to Canada and the U.S. In the past we've celebrated with croissants for breakfast or had a French feast. Want to host your own Bastille Day celebration like a Parisian would?
Dress the part.
tank: j.crew (similar), jeans: aeo factory, scarf: american eagle, sandals: madden girl (similar), sunglasses: ray ban
That red, white, and blue outfit you wore for the Fourth of July will do just fine for Bastille Day. My nod to the chic ladies of Paris is this bandanna-style scarf tied around my neck. But you might want to kick it up a notch if you're going to party like one of those French girls. Paris style is all about being effortless and tailored and fun.
More fashion inspiration:
Keep it traditional in a white button-down and skinny jeans via Man Repeller
A silk striped dress in colors of the revolution via Atlantic Pacific
This Who What Wear post has it right: the color combo all French It girls wear
Feast like the French.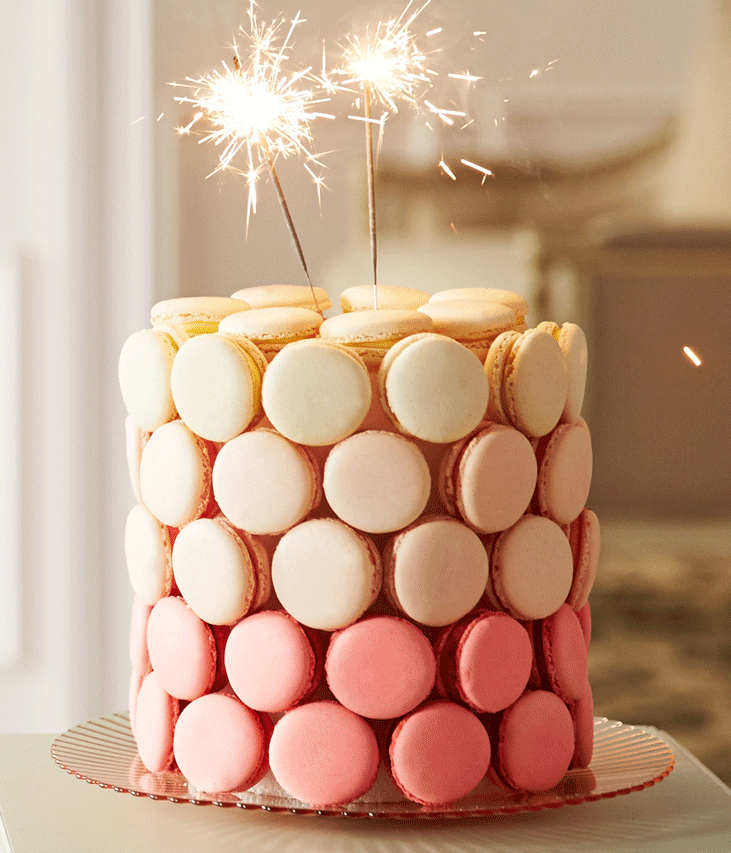 Who doesn't like a macaroon? Who wouldn't want to make their very own macaroon cake?
For the perfect French lunch (or dinner or snack): the deliciously cheesy Croque Monsieur
Take it up a notch and keep it traditional with roasted chicken, profiteroles, kir royal, and more
Say "oui" to hosting family and friends.
Do as the French would do: host a picnic in red, white, and blue
And even though this is a French-themed baby shower, I totally want to steal their cute blue and red mixed berry cups and French flag toppers
And if you're in the Philly area, you must make it down to Eastern State Penitentiary's Bastille Day celebration (more information on Eastern State's webpage here).
Vive La France!