Eleven Unneeded Things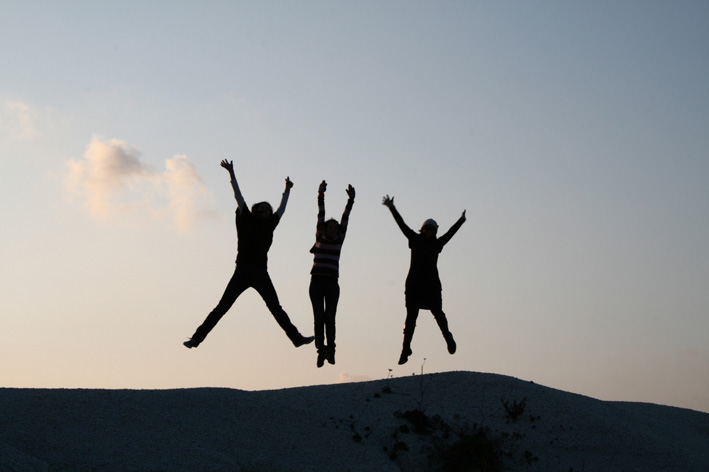 *For this week, I am going to be putting up a few posts about my favorite things from 2010 and getting ready to have the best 2011. I have a feeling that the new year is going to be a big one for me, a year of big change. Let's get excited for a new year of big change and lots of happiness and luck!
As 2011 quickly approaches, I have been reading a lot of things about making changes for the new year. I usually make resolutions and try to stick to them as best as possible. But I saw a new concept on Nailah Blades' Polka Dot Coaching blog a week or so ago that really stuck with me. She addresses eleven things that her life doesn't need in 2011. These are things that have weighed you down this year, things that should be eliminated in the brand new, fresh year. It's just another way to identify barriers in your life, barriers to creativity, happiness, productivity, and get rid of them.
What do you want to eliminate from your life? What are eleven things you don't need when you start 2011?
My Eleven Things
1. Negativity: why is it so easy to bring negativity into your life? Sometimes it feels easier to criticize and be pessimistic. But I don't need that in my life. I want positivity. Eliminating negativity means less negative thoughts and avoiding people who breed negativity.
2. Nitpicking: sometimes I am so worried about the details (in a situation where it doesn't matter so much) that I get bogged down in the nitpicking and forget about being happy with the experience. Eliminating nitpicking means focusing on the bigger picture and pointing out little mistakes less.
3. Bad mornings: though this may be easier said than done, I am going to try to not let some perceived problem ruin my mornings. Similar to nitpicking, I am not going to pick a tiny detail and let it ruin what will be a great day. Eliminating bad mornings means having a great day every single day.
4. Anxiety: I am so worried about things not going as planned or having to do things I'm nervous about doing. It makes life way more stressful. Eliminating anxiety means being more relaxed and able to enjoy the things that come my way, expected, perfect or not.
5. Unhealthy relationships: a lot of people correlate unhealthiness with food but I find that you can have lots of unhealthy relationships: with people, technology, even working out. I want my life to have more balanced and happy relationships. I especially want to eliminate the unhealthy people in my life that weigh me down with their negative actions and unhealthy behavior. Eliminating unhealthy relationships means leading a more balanced and productive life unencumbered by negativity, time wasting and bad choices.
6. Self-consciousness: we all spend so much time worrying about what the rest of the world thinks (well, at least I am one of the people who still does this way too much). I've been reading a lot about being passionate, being weird and letting go of my self-consciousness and inner critic to do what I want to do. Eliminating self-consciousness will give me greater confidence to pursue my goals and give me a leg up over the competition.
7. Undue anger: this is part of my personality that I hate. Sometimes I get angry over little things and internalize these negative feelings which can lead to lots of unhappiness. Eliminating undue anger means giving up being unhappy with things I can't control or giving too much power to bad feelings so that I can move on and be positive.
8. Laziness: I'm not talking about being a crazy, run-around workaholic. I want small changes to my laziness: putting away my laundry right after I do it instead of watching tv, cleaning up my desk when I know I should instead of reading more blogs, vacuuming when the rug is dirty instead of saying I'll do it tomorrow. I guess my definition is very close to procrastination, but they can be pretty closely related. Eliminating laziness means I will have more time in the end to do all the things I want to do instead of wasting my time doing absolutely nothing.
9. Negative comments: I don't want to be dragged into dragging someone through the mud anymore. Why all the hate? Like Ben Stein said in his CBS Sunday Morning op-ed, why are we so angry and resentful towards people; they're just like us, they're only human. Eliminating negative comments means overall less negativity (again) and opening my heart to discover what's good in other people.
10. Putting off my creative energy: Sometimes I get this feeling that I want to write, I want to draw, I want to scrapbook. And then for some reason, I think of something else that might be as "important" as doing something creative. Eliminating this putting off means that I will satisfy my creative cravings and myself and hopefully produce better writing, better drawings and cuter scrapbooks.
11. Doubt: I don't want to think that I am not good enough, that I can't achieve my dreams. Eliminating doubt means I can do anything.